Just-In-Time Workshop & Occasional Bookstore
38 Ludlow Street (Basement South)
New York, New York 10002
Tel +1 213 235 6296 / +1 917 741 8949
Dexter Sinister is OPEN BY APPOINTMENT Monday through Friday, 12–6pm. Or stop by, there is often someone down here.
at The Kitchen
Center for video, music, dance, performance, film and literature
512 West 19th Street (between 10th and 11th Avenues)
New York, NY 10011
Tuesday November 25, 7pm, FREE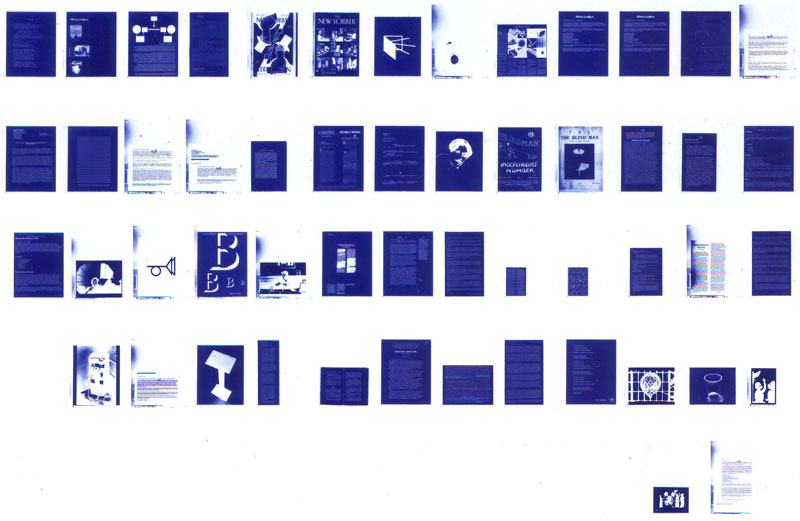 Continuing our recent project for the 2008 Whitney Biennial, True Mirror, True Mirror Microfiche will attempt to channel the many forms of work made there (
http://www.sinisterdexter.org
) through the single new form of a projected microfiche lecture. This CUBIST VARIETY SHOW will present various contributors to the original project, including (among others) Cory Arcangel, Mark Beasley, Walead Beshty, Sarah Crowner, Jason Fulford, Rob Giampietro, Larissa Harris, Michael Portnoy, Steve Rushton, and Alex Waterman. The performances are presented in conjunction with DOT DOT DOT #16 (A W.A.S.T.E. of Ink (After Thomas Pynchon)), which will be available on the evening for $15. And remember:
The first rule is ALWAYS PRODUCTION NEVER DOCUMENTATION.
The second rule is THERE IS NO FIRST RULE.
Q.E.D.
http://www.dextersinister.org
--
Literature programs at The Kitchen are made possible with generous support from the Axe-Houghton Foundation and with public funds from The National Endowment for the Arts, the New York City Department of Cultural Affairs and the New York State Council on the Arts, a state agency.
http://www.thekitchen.org