Just-In-Time Workshop & Occasional Bookstore
38 Ludlow Street (Basement South)
New York, New York 10002
Tel +1 213 235 6296 / +1 917 741 8949
Dexter Sinister is OPEN BY APPOINTMENT Monday through Friday, 12–6pm. Or stop by, there is often someone down here.
Set in Edinburgh, 2009
The bottle you hold in your hands is a contract, executed some 12 years ago. The contract you hold in your hands is a bottle, due around 2021.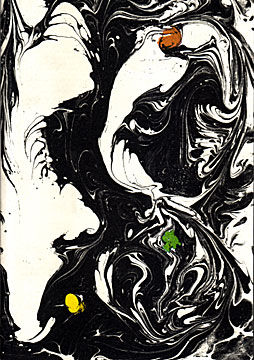 CO-OP-ED
EITHER OR OR OR: HOW I GOT RELIGION
by Domenick Ammirati
CHANGE PAGE
by Dave Hullfish Bailey
THE RELATIONS
Michaelangelo Pistoletto in conversation
with Clementine Deliss
TORSLANDA TO UDDEVALLA VIA KALMAR
by Jan Åke Granath
with footnotes by Liam Gillick
'I'M ONLY A DESIGNER':
THE DOUBLE LIFE OF ERNST BETTLER
by Christopher Wilson
AND SO TO BED
by Christopher Wilson
THE UNEDITOR
Randall McLeod in conversation with Mark Owens
(and Aaron Kunin)
THE SKY IS NOT THE LIMIT
by Angie Keefer
illustrated by Chris Evans
THE ADAPTOR
Jay Baldwin in conversation with Raimundas Malasauškas
ON THE SELF-REFLEXIVE PAGE
Louis Lüthi
THE MASTERER
Rashad Becker in conversation with Robert Henke
BADLY EXPLAINED
by Anthony Huberman
COMMENCEMENT ADDRESS
by David Foster Wallace
Inside front and back covers
MITIM (THETA)
by Radim Peško
Use to set an Anagram Procedural
by Richard Grusin \
Inserted
∞ HOSPITALITY
by David Senior
illustrated by Karel Martens
AND
THE MIDDLE OF NOWHERE
Chapter 9
by Will Holder